Description
CYBERSOLV C8502 is specially formulated to quickly remove all types of flux residues from wave solder fingers, reflow oven surfaces and general electronics production equipment. C8502 is also effective on rosin flux used on fabrication of dissimilar metals on industrial components. CYBERSOLV C8502 is easy to use, non-flammable and virtually has no odor.
Product Details
CYBERSOLV C8502 is environmentally friendly and engineered with a mixture of oxygenated solvents and water. The solvents are specifically selected based on their affinity for rosin, no-clean and water soluble wave solder flux residues. CYBERSOLV C8502 may also be used at full strength in immersion systems using spray under immersion or ultrasonic agitation.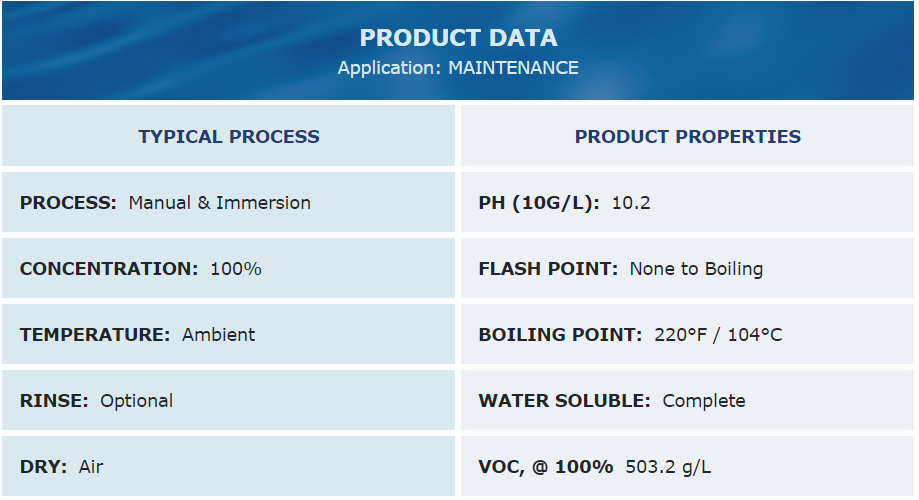 NOTE: The above process parameters are recommendations based on extensive testing done in KYZEN's application lab. Your KYZEN sales representative can assist you in optimizing your process parameters.